In today's fast-paced digital world, smartphones have become an integral part of our lives. With a plethora of options available, choosing the right smartphone can be a daunting task. Among the most popular contenders are the Google Pixel, iPhone, and Samsung Galaxy series. Each brand offers unique features, design elements, and ecosystems. In this post, we'll dive into the key aspects of these three giants and help you determine which one aligns best with your needs.
Google Pixel Smartphones
In the ever-evolving landscape of smartphones, the Google Pixel series has emerged as a standout contender, capturing the hearts of tech enthusiasts and photography aficionados alike. With its distinct approach to software, camera technology, and user experience, the Google Pixel has carved out a niche that appeals to those seeking a pure Android experience and unparalleled photography capabilities. We'll take a closer look at what sets Google Pixel smartphones apart and why they might be the perfect fit for you.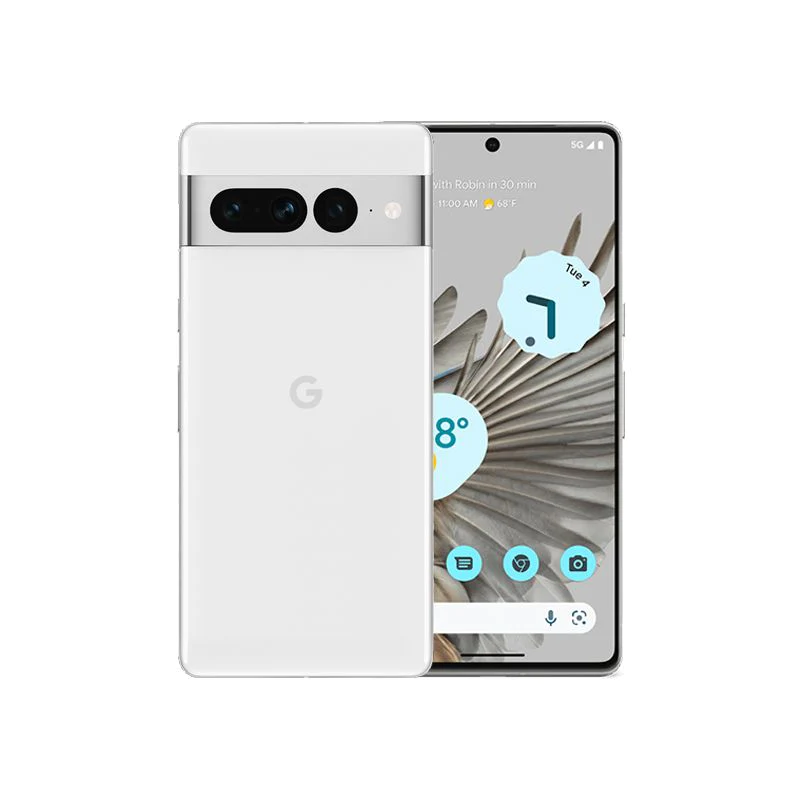 Camera Excellence: One of the standout features of Google Pixel phones is their exceptional camera performance. Through the integration of advanced software algorithms and AI, Google has managed to produce stunning photos with a single lens. The Night Sight mode pioneered by Pixel devices revolutionized low-light photography, capturing details and colors even in the darkest settings. Additionally, features like Portrait Mode, Super Res Zoom, and Top Shot add an extra layer of versatility to your photography repertoire.
Pure Android Experience: Google Pixel phones offer a clean and unadulterated version of the Android operating system. This means no bloatware, no heavy manufacturer skins – just a simple, intuitive, and fast user experience. Android enthusiasts who prefer a minimalistic approach to software will find the Pixel's interface refreshing. Regular updates directly from Google ensure that Pixel users are among the first to receive the latest Android features and security patches.
Timely Updates: One of the pain points for many Android users is the delay in receiving software updates. With Google Pixel, you'll be at the forefront of the latest Android innovations. This is particularly important not only for experiencing new features but also for ensuring your device's security remains up-to-date.
Integration with Google Services: If you're deeply ingrained in the Google ecosystem, a Pixel phone seamlessly connects you to all your favorite services. From Gmail to Google Drive, Google Photos to Google Assistant, these devices offer a harmonious experience that syncs across all your devices. The tight integration between hardware and software ensures a smooth user journey.
Compact Sizes and Thoughtful Design: While the smartphone market is leaning towards larger screens, Google Pixel offers options for those who prefer more compact devices without compromising on performance. The design philosophy leans towards simplicity and functionality, with a signature two-tone back panel that sets it apart from the crowd.
Unlimited Photo Storage: Google's commitment to photography extends to its storage offerings. Google Pixel users enjoy unlimited storage on Google Photos for photos and videos taken with the device. This is a boon for users who love capturing memories without worrying about running out of space.
The Google Pixel series has earned its place in the smartphone arena by focusing on what truly matters to users: camera innovation, a pure Android experience, timely updates, and seamless integration with Google services. For photography enthusiasts, software purists, and those seeking an uncluttered experience, Google Pixel smartphones present an enticing option. As Google continues to refine its technology and user-centric approach, the Pixel series remains a testament to the company's dedication to providing devices that prioritize functionality and user satisfaction.
iPhone
In the world of smartphones, few names evoke as much recognition and reverence as the iPhone. Renowned for its sleek design, seamless integration of hardware and software, and rich ecosystem, the iPhone has garnered a massive global following since its inception. We delve into the enduring charm of the iPhone, exploring its features, ecosystem, and what sets it apart in the fiercely competitive smartphone market.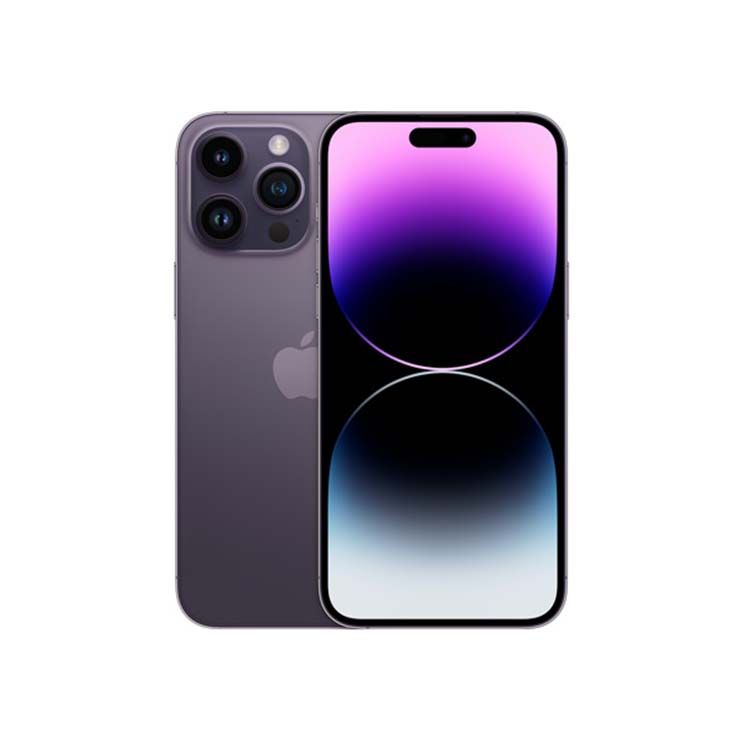 Craftsmanship and Design: Apple's meticulous attention to detail is exemplified in the design of the iPhone. The combination of premium materials, minimalist aesthetics, and precision engineering creates a device that's not just functional but also a pleasure to hold and behold. The seamless merging of glass and aluminum, coupled with the iconic Apple logo, makes the iPhone instantly recognizable.
iOS Ecosystem: The marriage of hardware and software is where the iPhone truly shines. iOS, Apple's mobile operating system, offers a smooth and intuitive user experience that's optimized for the device's capabilities. The App Store is a treasure trove of high-quality applications, ranging from productivity tools to creative apps and games, ensuring users have access to a diverse array of software.
Privacy and Security: Apple places a strong emphasis on user privacy and security. Features like Face ID and Touch ID provide biometric authentication, while the Secure Enclave and data encryption safeguard user information. The App Store's rigorous review process ensures that apps meet Apple's strict standards before being made available to users.
Camera Innovation: iPhones have consistently pushed the envelope in smartphone photography. The integration of advanced camera systems, combined with computational photography, results in stunning images and videos. Features like Smart HDR, Night mode, and Deep Fusion deliver exceptional results in various lighting conditions.
Ecosystem Integration: For users invested in the Apple ecosystem, the iPhone seamlessly integrates with other Apple devices. Features like AirDrop, Handoff, and iCloud ensure a fluid transition between your iPhone, iPad, Mac, and other Apple products. Continuity in communication and task management is a hallmark of the ecosystem.
Regular Software Updates: Apple's commitment to software updates ensures that even older iPhone models receive the latest features and security patches. This longevity enhances the value of the device over time, and users can expect a consistent experience for years.
Diverse Range of Models: Apple caters to a wide range of preferences and budgets with its diverse lineup of iPhone models. From the compact iPhone mini to the feature-rich Pro models, users can choose a device that aligns with their specific needs and preferences.
The iPhone's enduring popularity is a testament to Apple's dedication to innovation, design, and user experience. Its distinctive blend of hardware and software integration, security features, camera prowess, and ecosystem cohesion has earned it a loyal following worldwide. Whether you're captivated by its design, drawn to its ecosystem, or simply seeking a device that consistently delivers on performance, the iPhone remains a symbol of technological excellence and a driving force in shaping the future of smartphones.
Samsung Galaxy
In the dynamic realm of Android smartphones, the Samsung Galaxy series has cemented its place as a prominent contender. Renowned for its cutting-edge innovation, diverse lineup, and feature-rich devices, Samsung Galaxy phones offer something for everyone. We'll delve into the multifaceted appeal of the Samsung Galaxy series, highlighting its design, technology, software, and ecosystem integration.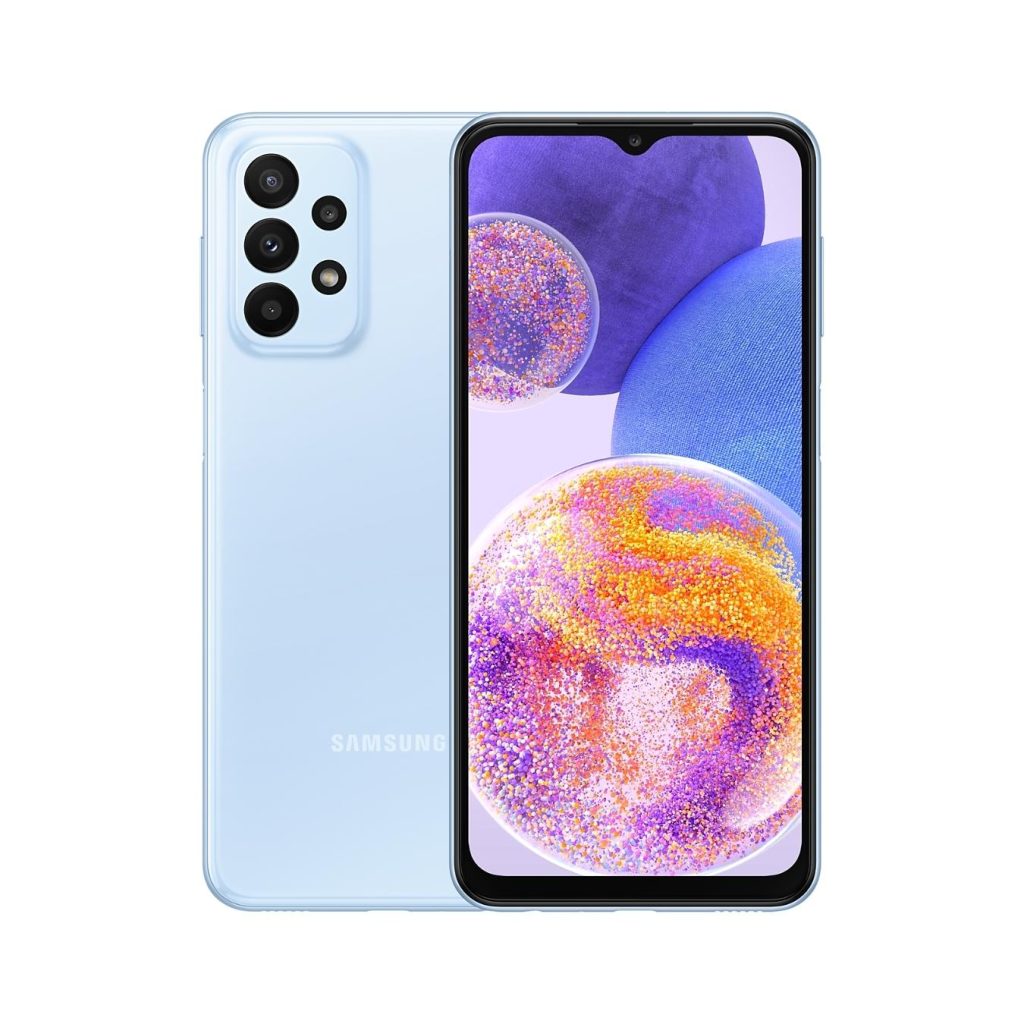 Innovative Design and Display: Samsung Galaxy devices are synonymous with striking designs and vibrant displays. The company's AMOLED technology offers vivid colors, deep blacks, and excellent viewing angles. The Galaxy series often showcases sleek glass and metal constructions, with some models featuring curved edges that not only look stunning but also enhance the user experience.
Versatile Camera Capabilities: From the standard models to the ultra-premium versions, Samsung Galaxy phones consistently deliver impressive camera setups. With multiple lenses including ultra-wide and telephoto, users can capture a variety of perspectives with remarkable detail. Features like Single Take, Pro Mode, and Super Steady video provide creative flexibility.
Customization and Software Experience: Samsung's One UI overlay on top of Android adds a layer of customization and user-friendly features. This allows users to tailor their devices to match their preferences, from theme customization to gesture controls. Additionally, Samsung offers a robust app ecosystem and integration with popular services.
S-Pen and Productivity: The Samsung Galaxy Note series stands out for its S-Pen stylus, which offers a unique way to interact with the device. The S-Pen's precision is particularly beneficial for productivity tasks like note-taking, drawing, and editing documents, making it a favorite among professionals and creatives.
Flagship Performance and 5G Connectivity: Samsung's flagship Galaxy models are equipped with powerful processors, ample RAM, and fast storage options, ensuring smooth multitasking and optimal performance. The inclusion of 5G connectivity in select models places the Galaxy series at the forefront of the next generation of mobile communication.
DeX and Ecosystem Integration: Samsung's DeX mode transforms Galaxy devices into desktop-like interfaces when connected to a monitor or TV. This feature enhances productivity by enabling users to seamlessly transition between mobile and desktop experiences. Additionally, integration with services like Samsung Flow and SmartThings creates a cohesive ecosystem.
Diverse Model Range: Samsung caters to a wide spectrum of preferences and budgets with its extensive range of Galaxy devices. From the flagship Galaxy S and Note series to the more budget-friendly A and M series, users have the flexibility to choose a device that suits their needs.
The Samsung Galaxy series continues to captivate users with its blend of innovative design, advanced technology, and diverse offerings. With a focus on camera capabilities, customization, productivity features, and a broad ecosystem, Samsung Galaxy phones cater to a wide audience. Whether you're a photography enthusiast, a productivity-driven professional, or someone seeking a reliable and customizable Android experience, the Samsung Galaxy series offers a rich array of options to meet your requirements.
Which Phone to Buy?
The decision of which phone to buy ultimately depends on your individual preferences, needs, and priorities. Each brand and model mentioned (Google Pixel, iPhone, and Samsung Galaxy) has its own strengths and characteristics that cater to different types of users. To help you make an informed decision, consider the following factors:
Ecosystem and Compatibility: Are you already invested in a particular ecosystem, such as Google, Apple, or a mix of both? If you heavily use services from one ecosystem, it might make sense to stick with a phone that seamlessly integrates with those services.
Design and Build: Do you have a preference for a specific design aesthetic? Consider whether you prefer sleek and minimalist designs (iPhone), bold and vibrant displays (Samsung Galaxy), or a clean and functional look (Google Pixel).
Camera Performance: If photography is important to you, research the camera capabilities of each brand's flagship model. Consider factors like low-light performance, dynamic range, and overall image quality.
Software Experience: Think about whether you prefer a more open-ended and customizable experience (Android-based phones like Google Pixel and Samsung Galaxy) or a tightly controlled, streamlined experience (iPhone with iOS).
Privacy and Security: Consider the privacy and security features offered by each brand. iPhones are known for their emphasis on user privacy, while Android phones have varying degrees of security based on the manufacturer and model.
Budget: Your budget will play a significant role in your decision-making. Different models within each brand cater to different price ranges, so it's important to find a phone that offers the features you need within your budget.
Performance and Longevity: Research the performance specifications of the phones you're considering. Think about how long you plan to keep the phone and whether you want a device that will receive regular software updates and remain relevant for several years.
Size and Form Factor: Some users prefer larger screens for media consumption, while others prefer more compact devices for one-handed use. Consider what size and form factor align with your usage patterns.
Additional Features: Look into unique features offered by each brand, such as the S-Pen in Samsung Galaxy Note devices or the integration of Google services in Google Pixel phones.
User Reviews and Recommendations: Reading user reviews and seeking recommendations from friends, family, or online communities can provide valuable insights from real-world users.
In the end, the "best" phone for you will be the one that meets your specific needs and preferences. Take your time to research, compare, and possibly even try out different models in-store before making your final decision. Regardless of the brand you choose, remember that all three options – Google Pixel, iPhone, and Samsung Galaxy – offer high-quality smartphones with a range of features to enhance your digital experience.
Conclusion:
Choosing between a Google Pixel, iPhone, or Samsung Galaxy phone ultimately comes down to your personal preferences and priorities. Each brand offers a distinct approach to design, software, camera technology, and ecosystem integration. Consider your preferences for hardware, operating system, camera capabilities, and ecosystem alignment when making your decision. Whichever you choose, rest assured that you'll be getting a high-quality smartphone packed with features to keep you connected and productive in today's digital age.