In the world of smartphones, there has always been a fierce debate between Android and iOS users. Both operating systems have their loyal followers, but there seems to be a growing trend of Android users making the switch to iOS. This shift in consumer behavior begs the question: why are Android users flocking to Apple's ecosystem? In this post, we will explore some of the key reasons behind this migration and shed light on the appeal of iOS for former Android enthusiasts.
UNDERSTANDING THE MIGRATION: WHY USERS CHOOSE IOS OVER ANDROID
In the realm of mobile operating systems, the battle between Android and iOS has been ongoing for years. While both platforms have their merits, there has been a noticeable trend of users migrating from Android to iOS.
The decision to switch from Android to iOS is a multifaceted one, influenced by various factors. The seamless ecosystem integration, emphasis on privacy and security, timely software updates, high-quality app store, and exceptional user experience are key reasons users choose iOS over Android. Apple's commitment to delivering a cohesive and secure ecosystem, along with its dedication to user satisfaction, has propelled its popularity among former Android users. As technology continues to evolve, the competition between Android and iOS will undoubtedly persist, driving both platforms to innovate and cater to the evolving needs of their users.
THE VARIOUS REASONS FOR SWITCHING FROM ANDROID TO IOS:
Previous problems with the phone: The old phone did not work properly because it was outdated, needed repairs, or had some defect that affected the user experience.
New phone features: Users wanted more different ways to use their smartphones, such as a better camera, improved accessory options, or a more intuitive user interface.
Cost: They may spend less on a new iPhone than on a comparable Android smartphone.
Community connection: Requires a smartphone that integrates with family and friends, including using iMessage and FaceTime on iOS.
WHY ANDROID USERS ARE SWITCHING TO IOS
In recent years, there has been a noticeable shift in the smartphone landscape, with an increasing number of Android users making the switch to iOS. This migration begs the question: What is driving Android users to switch to iOS? We will delve into the key reasons behind this trend and explore why Android users are choosing to embrace the iOS ecosystem.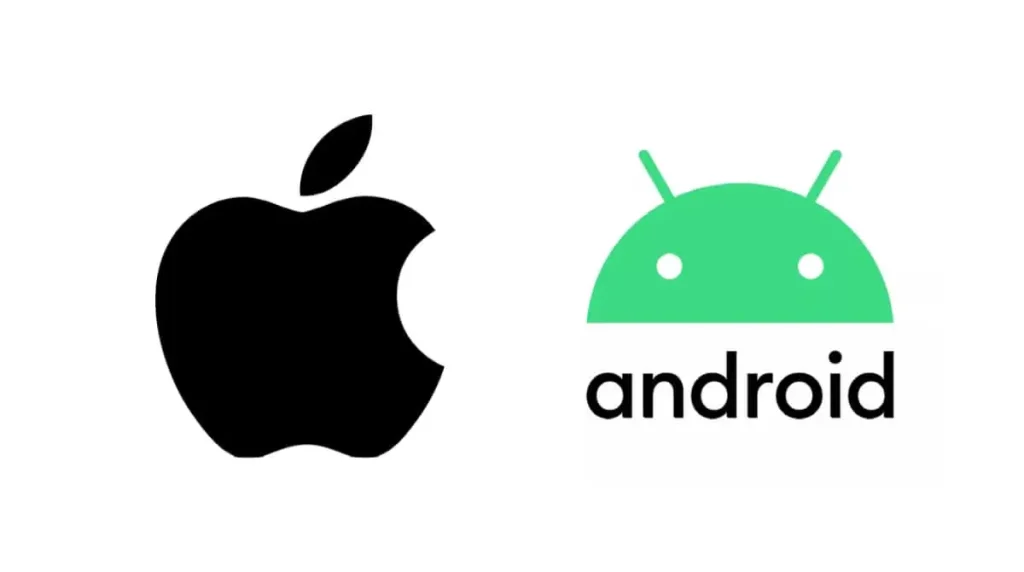 Ecosystem Integration and Seamless Experience: Apple's ecosystem integration is a significant factor that entices Android users to switch to iOS. Apple has created a seamless experience by ensuring that all their devices work harmoniously together. Users who own multiple Apple devices, such as iPhones, iPads, Macs, and Apple Watches, find the integration and synchronization of data and services across these devices extremely convenient. This unified experience creates a sense of cohesiveness that Android users often find appealing.
Perceived Better Privacy and Security: Privacy and security have become paramount concerns for smartphone users. Apple has consistently emphasized its commitment to user privacy and security, which resonates with Android users seeking a more secure mobile experience. iOS offers robust security features, such as Face ID for biometric authentication and a stringent app review process, which ensures that apps meet high standards of security and privacy. The perception of iOS as a more secure platform motivates Android users to make the switch.
Timely Software Updates: One of the challenges faced by Android users is the fragmentation of software updates across various devices and manufacturers. This results in delayed or inconsistent updates, leaving many users without access to the latest features and security patches. In contrast, Apple provides timely and consistent software updates to all compatible iOS devices. This ensures that iOS users have access to the latest features, performance improvements, and security enhancements, which is an attractive proposition for Android users seeking an up-to-date mobile experience.
Quality and Curated App Store: The Apple App Store is renowned for its stringent app review process and high-quality app selection. Android users switching to iOS often appreciate the curated nature of the App Store, which ensures that apps meet strict standards of quality, performance, and security. This curation helps users avoid potentially malicious or poorly optimized apps, providing a more reliable and satisfying app experience. The perception of a more reliable and secure app ecosystem motivates Android users to embrace iOS.
User Interface and Design: Apple's emphasis on design and user experience has long been a hallmark of iOS. The iOS user interface offers a visually pleasing and intuitive design with smooth animations and consistent aesthetics. The attention to detail and seamless user experience create a sense of refinement and user-friendliness that Android users find appealing. The overall design philosophy of iOS often resonates with users seeking a more polished and visually satisfying mobile experience.
The decision of Android users to switch to iOS is driven by a combination of factors, including ecosystem integration, perceived better privacy and security, timely software updates, curated app selection, and a refined user interface. Apple's commitment to providing a seamless experience, prioritizing privacy and security, delivering timely updates, and emphasizing design aesthetics has positioned iOS as an attractive alternative for Android users. As the smartphone landscape continues to evolve, it will be interesting to see how both Android and iOS adapt to meet the evolving needs and preferences of their users.
IN-DEPTH ANALYSIS OF THE REASONS FOR SWITCHING
The desire for a new phone with more features
The desire for a phone that is more integrated with other Apple products
The perception that iOS is a more secure operating system
IMPLICATIONS FOR ANDROID MANUFACTURERS
As more Android users make the switch to iOS, it is essential to examine the implications of this trend for Android manufacturers. The shift in consumer preferences has significant implications for the competitive landscape and forces Android manufacturers to reassess their strategies. We will explore the implications that migration to iOS has for Android manufacturers and discuss the potential challenges they face.
Loss of Market Share: The growing number of Android users switching to iOS translates into a loss of market share for Android manufacturers. This trend can be concerning for manufacturers as it affects their ability to maintain a strong customer base and potentially impacts their revenue and profitability. To mitigate this risk, Android manufacturers must focus on retaining their existing user base and attracting new users through innovative products and compelling features.
Need for Differentiation: The migration to iOS highlights the need for Android manufacturers to differentiate themselves in a highly competitive market. To counter the appeal of the iOS ecosystem, manufacturers must offer unique features, innovative design elements, and enhanced user experiences. By focusing on differentiation, manufacturers can provide compelling reasons for consumers to choose their Android devices over iOS alternatives.
Software Update Challenges: One of the factors influencing users' switch to iOS is the inconsistency and delays in software updates across Android devices. To address this challenge, Android manufacturers must prioritize timely and consistent software updates for their devices. By ensuring that users have access to the latest features and security patches, manufacturers can enhance the user experience and build trust and loyalty among their customer base.
Improved Hardware and Software Integration: iOS devices are known for their seamless hardware and software integration, resulting in optimized performance and a cohesive user experience. Android manufacturers need to invest in enhancing the integration between hardware and software on their devices to match or surpass the iOS ecosystem's appeal. By providing a seamless and optimized user experience, manufacturers can increase customer satisfaction and loyalty.
Strengthening Brand Identity: Amidst the switch to iOS, Android manufacturers need to focus on strengthening their brand identity to differentiate themselves from the competition. Building a strong brand involves consistently delivering high-quality products, providing excellent customer support, and establishing a clear and compelling brand image. By cultivating a strong brand identity, manufacturers can create a loyal customer base that remains committed to their Android devices.
The migration of Android users to iOS poses several challenges for Android manufacturers. To mitigate the impact of this trend, manufacturers must focus on retaining their existing user base, differentiating themselves through innovative features, prioritizing timely software updates, enhancing hardware and software integration, and strengthening their brand identity. By addressing these implications, Android manufacturers can adapt to the changing market dynamics and position themselves competitively in the smartphone industry.
Conclusion:
While the Android vs. iOS debate continues, it is clear that a significant number of Android users are making the switch to iOS. The seamless integration, enhanced privacy, reliable updates, high-quality app store, and improved user experience are key factors driving this shift. Apple's focus on privacy and security, along with its commitment to delivering timely software updates, has garnered the trust of users seeking a more refined mobile experience. As technology evolves, it will be interesting to see how both Android and iOS continue to innovate and adapt to meet the changing needs of their respective user bases.