This is a day that we have long expected. Now you can use Facebook while on the subway or an airplane. Well, sort of. A new offline Facebook feature is currently being tested, with a widespread rejection nearby. It will not give you full access to Facebook without internet. But you will still be able to browse your feeds and even post comments and status updates offline.
The Facebook news feed works offline watching your stream when connected. When your internet or data drops, the Facebook app for Android – using its relevancy algorithm. it's will continue to show the stories you have not already read so you do not just end up with a lot of empty content stream . When connected again, the application will download the messages as it normally would.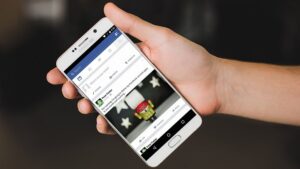 This idea of caching also works for comments, messages and status updates. Even when you are logged out of Facebook, you will always be able to post comments on posts and updates to your profile. They will be downloaded the next time you are connected to the data again.
The capacity to love and share messages offline already exists, adding that Facebook is committed to keep users in the application even without Internet.
It is quite obvious grab for engagement, but it is actually a very practical function. On the side of Facebook, the idea is to keep you in the application and use the service as much as possible, and he does not want a break from the Internet to force you on the application. This is the first lesson of user participation 101.
But there is a win from the viewpoint of a user as well. Being able to continue what you were doing online in the dead zones of the internet is a much better experience. Those in poor areas of Internet coverage or with low data connections will benefit just as much as those with generally strong connections and occasional dropouts.
Google and Facebook both push harder for offline functionality into their apps. You can expect to increasingly large services offering increased ease of offline use.
Even companies such as internet.org Facebook and Google Loon project designed to provide internet to everyone on the planet at the macro level. It is encouraging to see the attention paid to the microcosm of urban dead zones in the same time.
How many times are you use without an internet connection on your mobile phone? What do you do in such moments? Let us know in the comments box…