In the world of Android customization, one of the most visually impactful changes you can make is customizing app icons. Changing the icons of individual apps can give your Android device a unique and personalized look, reflecting your style and taste. While many icon packs are available on the Play Store, creating custom-themed icons for specific apps can take personalization to a whole new level. In this post, we'll guide you through the process of creating custom-themed icons for individual Android apps.
Create Your Own App Icons With Shortcut Maker
Personalization is a key aspect of modern smartphone usage, and one way to add a unique touch to your Android device is by creating custom app icons. While some launchers and icon packs offer pre-designed options, creating your own app icons using the Shortcut Maker app allows for unparalleled customization and creativity.
We will walk you through the process of creating your own app icons using Shortcut Maker, unleashing your inner artist, and giving your Android home screen a fresh and personalized look.
[appbox googleplay screenshots rk.android.app.shortcutmaker]
Select the Apps option.
Find and select the app you want to create a custom icon for.
Select Icon and use the various options here to create a custom app icon:

Drag the slider at the top of the screen to adjust the icon size.
Use the Icons tab to select default icons or create a new one using text, emoji, or images in your Gallery.
Use the Style tab to choose a custom icon shape or color.
Use the Themed tab to see preset icon ideas based on your current Android theme.

After creating a custom app icon, tap the Tick icon in the top-right corner.
Finally, tap Create Shortcut and choose to Add to the home screen.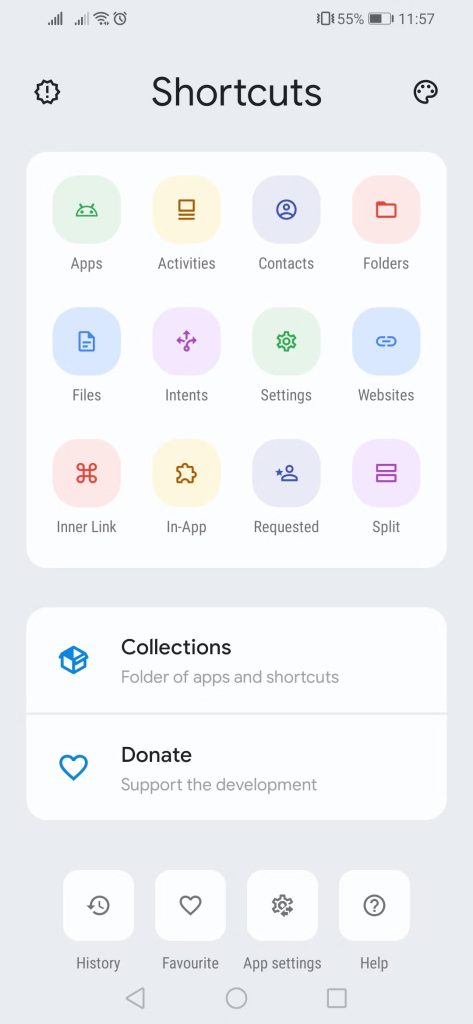 Conclusion
Custom-themed icons for individual Android apps can significantly enhance your app's visual appeal and brand identity. By following the step-by-step guide above, you can create visually appealing icons that leave a lasting impression on your users. Remember, icons serve as the face of your app, and investing time and effort in crafting captivating designs can help your app stand out in the competitive Android ecosystem. So, go ahead and unleash your creativity to create stunning custom-themed icons for your Android apps!