In the ever-evolving landscape of technology, the security of our personal data has become a paramount concern. With the widespread use of smartphones, the need to safeguard our information has given rise to various questions, one of the most common being: Can data be recovered after a factory reset on an Android phone? In this blog post, we will delve into the intricacies of factory resets, their implications on data security, and whether the seemingly drastic measure of wiping a device clean truly guarantees the erasure of personal information.
How to Recover Data After a Factory Reset with Enabling Backup on Your Device
Open the Settings app. It has an icon that resembles a gear. It's on the Home screen or the app drawer.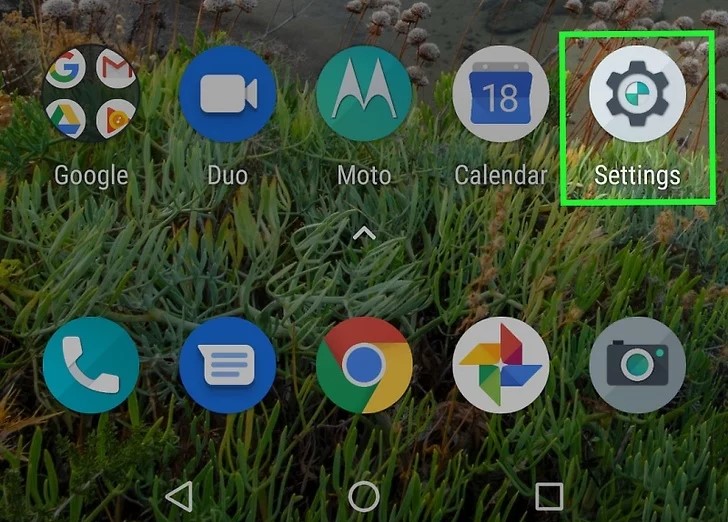 Tap the magnifying glass icon. It's usually in the upper-right corner of the Settings menu. This allows you to search for menu items in the Settings menu.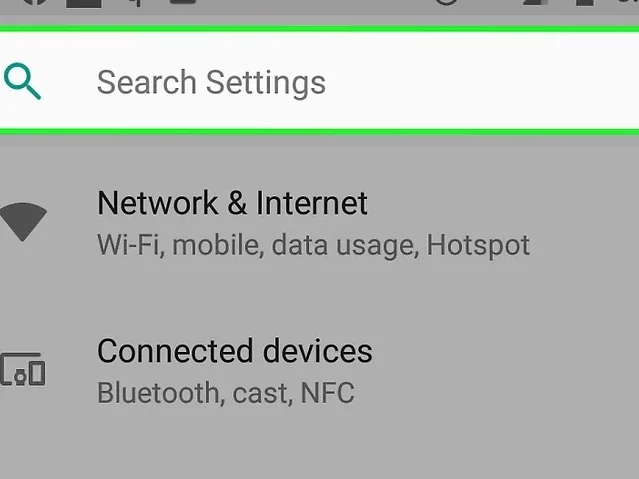 Type Backup in the search bar. It's usually in the upper-right corner of the Settings menu. This allows you to search for menu items in the Settings menu.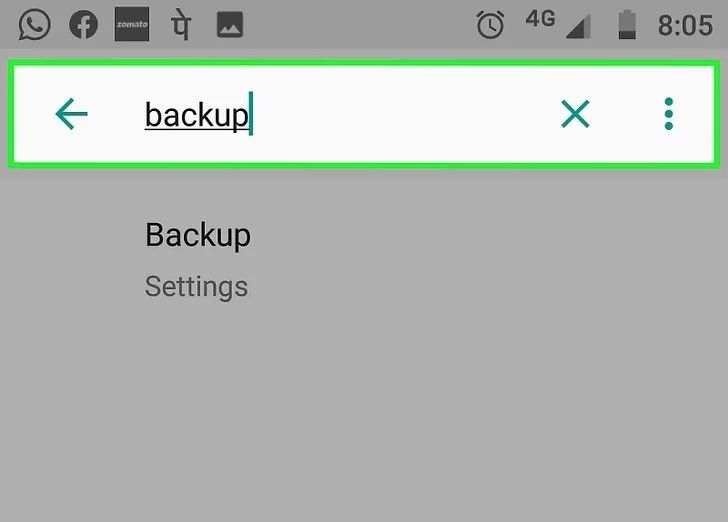 Tap on Backup. This displays the backup options for your Android device.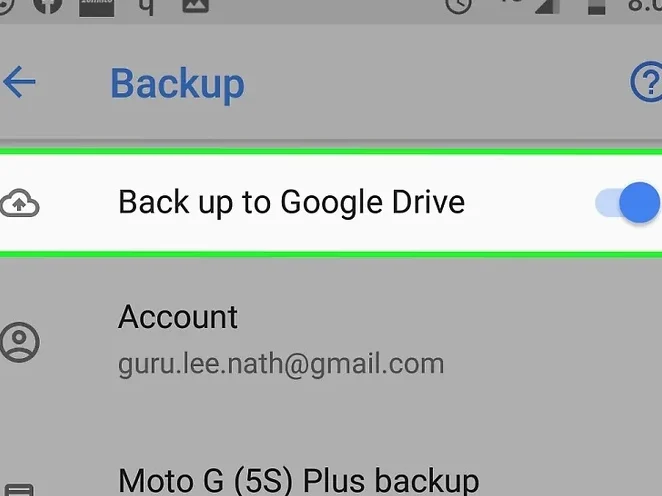 Tap on the switch next to "Back up to Google Drive". This enables automatic backups through Google Drive. If the switch is already blue, then the backup option is already enabled.
Call history, contacts, and device settings are automatically set to back up if the backup option is enabled.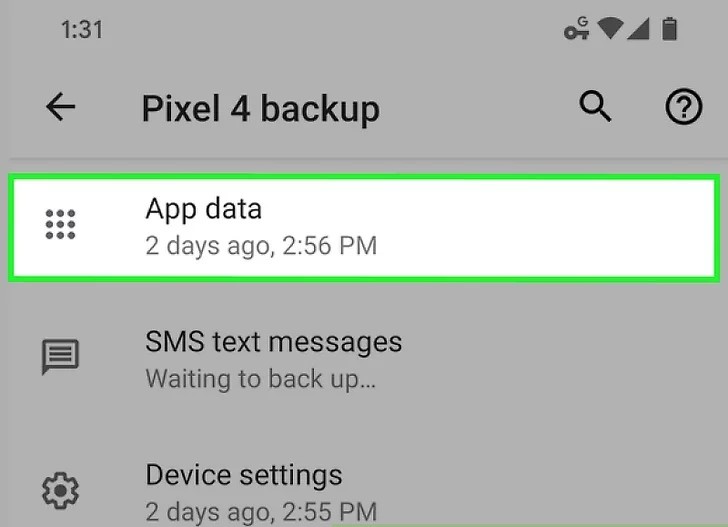 Tap on App data. This should be the first option under active backups.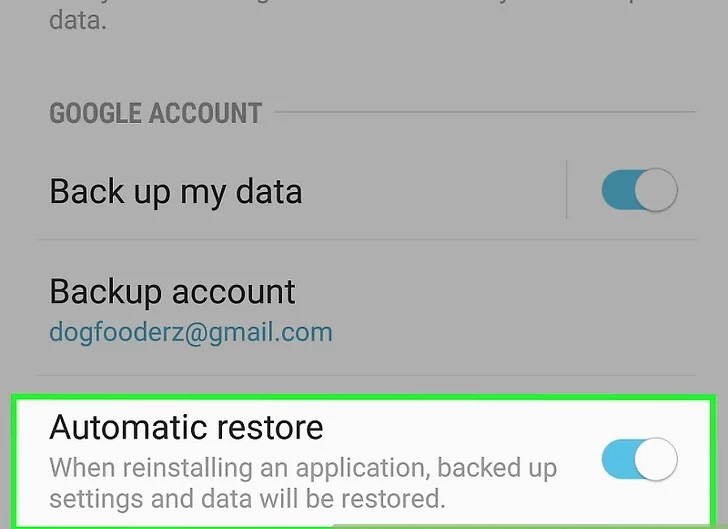 Tap on the switch to disable or enable "Automatic restore". This is based on user preference. Enable this setting if you want your apps to retain their settings and data.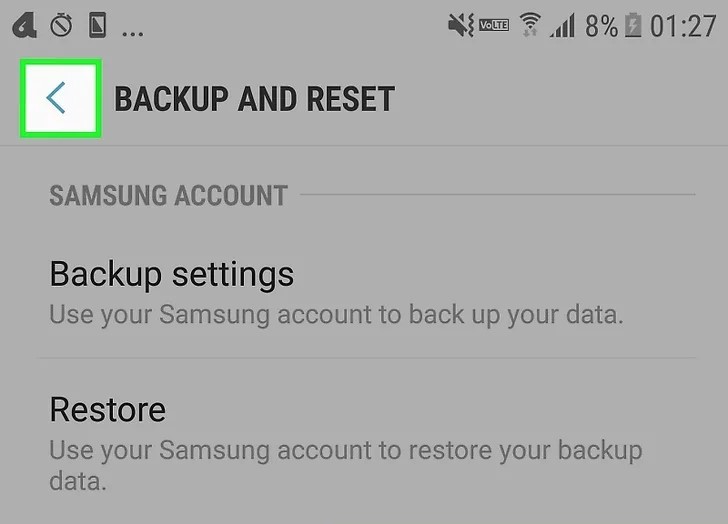 Tap on the back button. It's in the upper-left corner of the screen. This returns to the previous screen.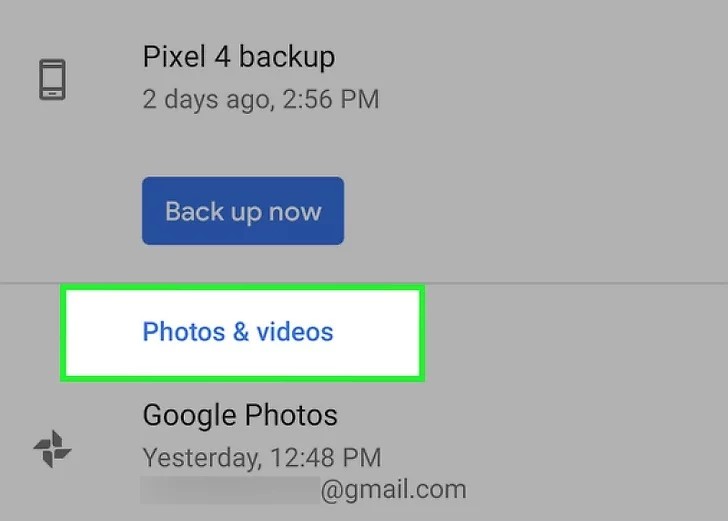 Tap on Photos & videos. This menu allows you to set your backup settings for your photos and videos.
Backup of photos and videos will only occur on Wi-Fi unless you tap on the toggle switches next to Photos and Videos under "Cellular Data Back Up". This can use up a lot of data, so it is typically recommended to not enable this option.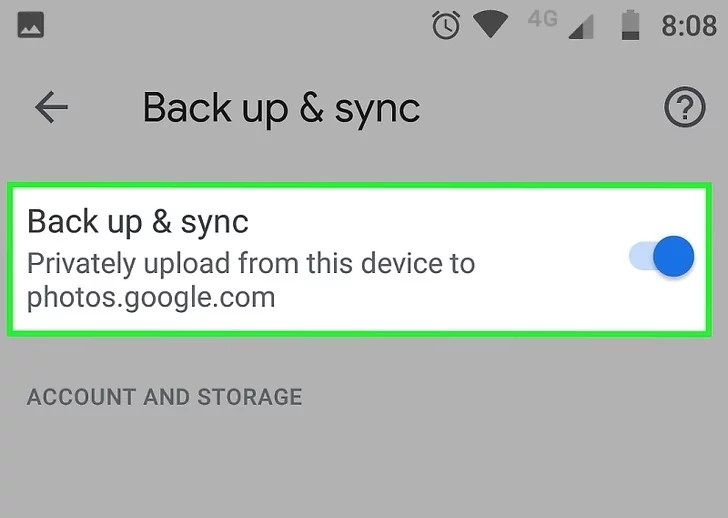 Tap on the switch next to "Back up & sync". This enables backup for your photos and videos.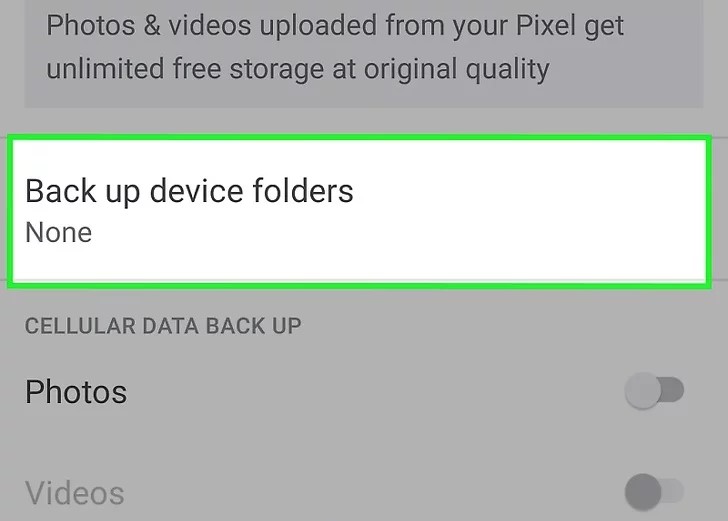 Tap on Backup device folders. It's in the Photos & Videos Back Up & Sync options.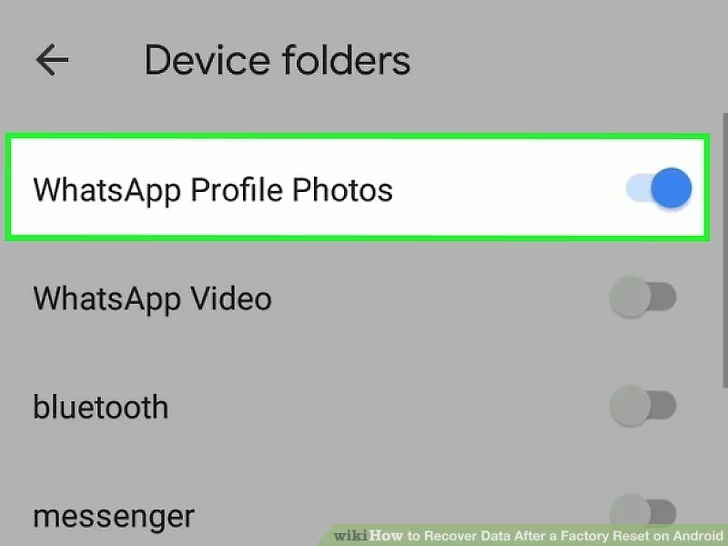 Tap on the switches to enable backup of the listed folders. This enables automatic backup for image folders for different apps. Common options may include Instagram, Facebook Messenger, or Reddit.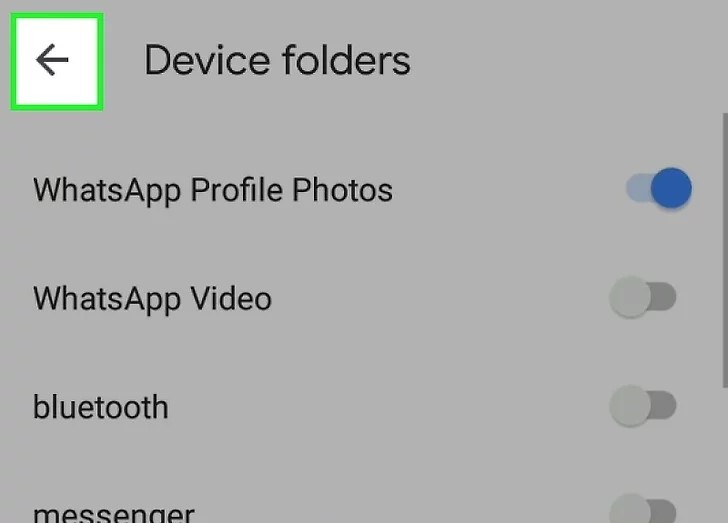 Tap on the back button twice. This returns you to the main backup screen.
Tap on Back up now to backup your data. Make sure that you are currently connected to Wi-Fi.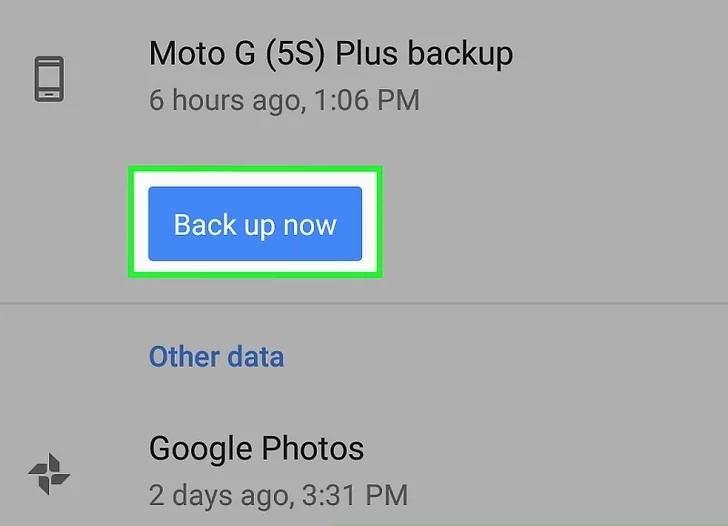 This will back up your data to your main Google account. If you would prefer, you can change to a different account by tapping on Account under Back up now and selecting any other accounts you have attached to your phone.
If you are running an older version of Android, then your menu layout may look slightly different, but the process should be similar.
How to Recover Lost Data After Factory Resetting Your Android Phone without Backup without Root
Backups aren't always available and if a quick factory reset is what you were aiming to do, a backup was probably at the back of your mind. Don't lose hope just yet because, with iMyFone D-Back for Android, you don't need to back up data to recover it after a factory reset.
iMyFone D-Back for Android is a top-notch Android data recovery program that retrieves data lost in virtually any situation, producing outstanding and reliable results every time it's used.
Features of iMyFone D-Back (Android)
Scan a variety of data types on a factory reset Android.
Recover files from Android Factory reset without root to PC for a safe restoration process.
Lost data found after the scanning process can be previewed before confirming recovery.
Scan results can be narrowed to a specific file type.
D-Back for Android is very easy to use and requires no professional assistance.
Available as a free trial so that users can try it before buying the full version.
Now that you know a little about what D-Back for Android is, let's move on to looking at how you can use it after factory resetting a device.
Steps to Get Back Lost Files After Factory Reset without Root with D-Back for Android
Step 1. Download, install, and run iMyFone D-Back for Android on the computer.
Step 2. Select one of the data recovery modes presented on the main menu. We're going to be using "Android Data Recovery" in this example.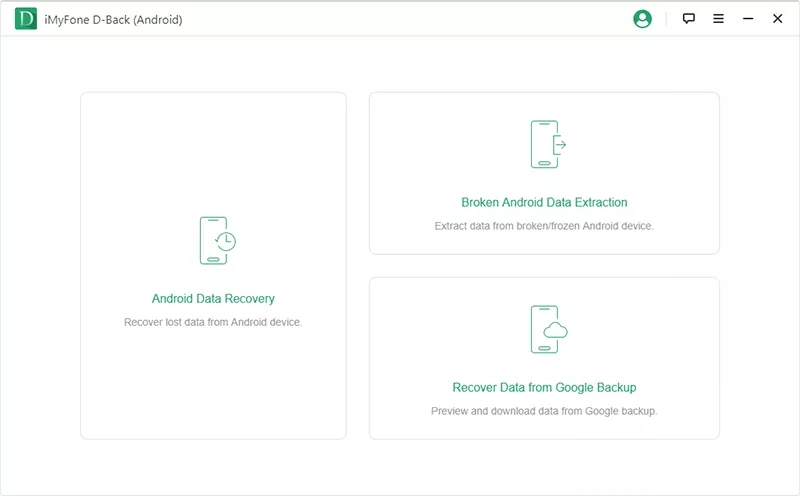 Step 3. On the following page, use the dropdown menus to choose the correct Device Name and Device Model of your device. Double-check your selections before clicking "Next" to avoid installing the wrong software package and potentially bricking the Android device.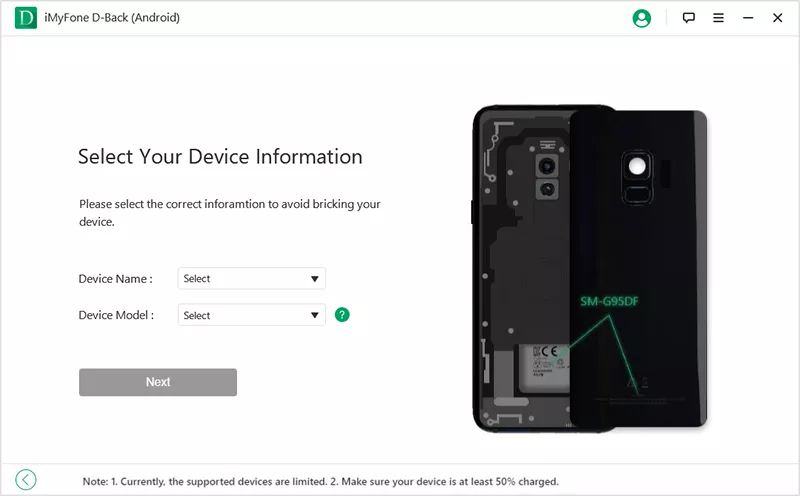 Step 4. After the necessary firmware has been downloaded, connect your Android device to the computer and click "Next". You'll be shown a 3-step illustration explaining how to put an Android device into Download Mode, so do this now.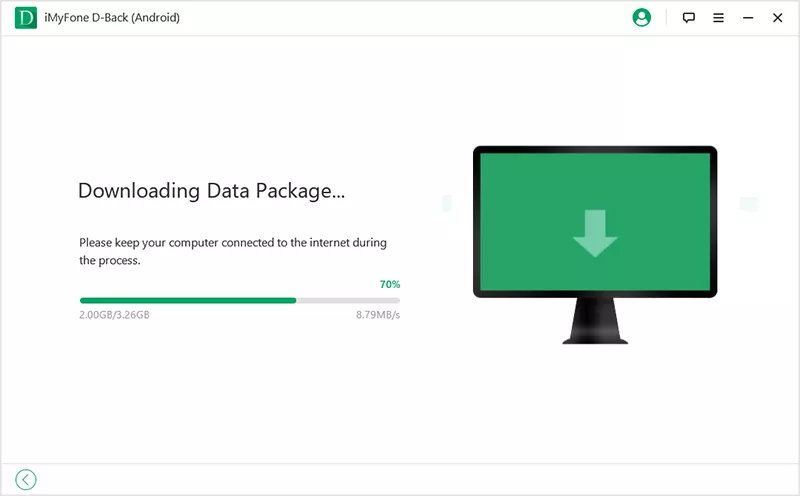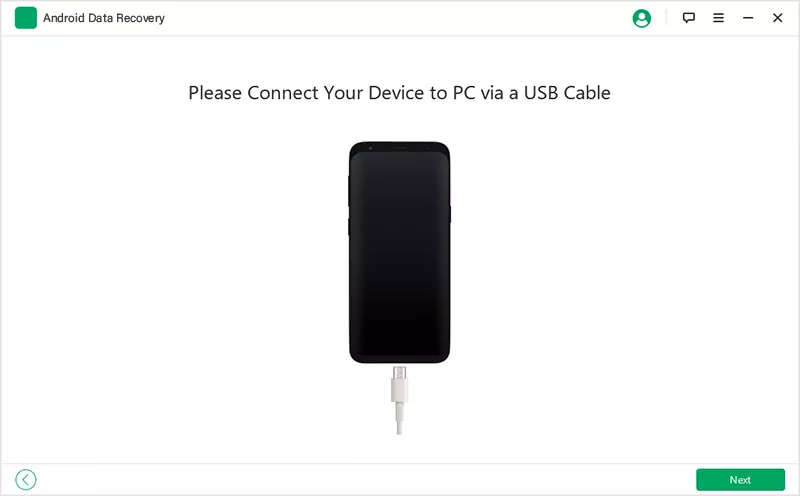 Step 5. Select the file types that you want D-Back for Android to scan your device for and click "Next" to begin the scan.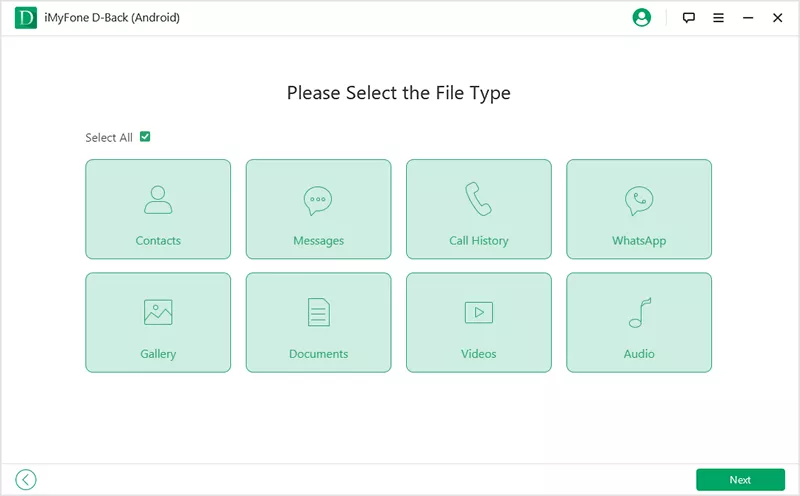 Step 6. Once the scan is complete (it should take only a few minutes), browse through the data types on the left and check the boxes next to the files you want to recover.
Step 7. Finally, click "Recover" and choose a safe folder where to restore the data. In addition, click "Exit Recovery Mode" to see how to correct the device's functionality.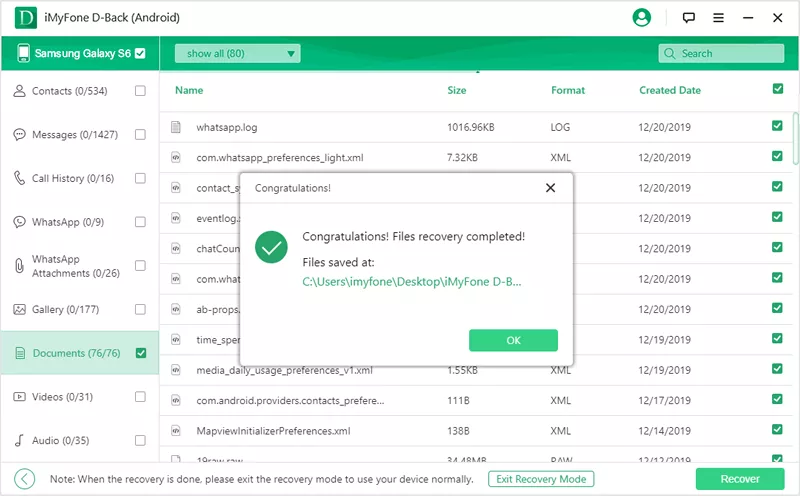 Conclusion
While a factory reset serves as a convenient solution for troubleshooting and device optimization, it is crucial to recognize its limitations in terms of data security. Users must adopt a comprehensive approach, combining best practices such as encryption, manual data overwriting, and secure wiping tools to ensure the utmost protection of their personal information. As technology advances, so too do the methods of data recovery, making it imperative for individuals to stay informed and proactive in safeguarding their digital assets.