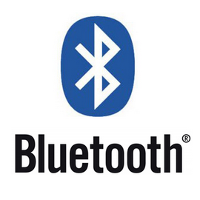 Bluetooth will be much improved in 2016, with an eye toward increasing functional technology within the Internet of Things. Toby Nixon, president of the Bluetooth SIG Board
Bluetooth will be much enhanced in 2016, with an eye to increasing the functional technology within the Internet of Things.
"There is significant demand from our members and the industry at large to enhance Bluetooth with the new capabilities we're announcing today".  ∼  Chairman of the Bluetooth SIG.

Upgrades include a significant increase in the Bluetooth range, four times the coverage it has today. The technology will double the speed, which allows for faster data transfers without increasing the amount of power used. Bluetooth device can be connected together into a so-called "mesh network" . That can cover a whole building or home, allowing the opening "home and industrial automation applications."
"The roadmap Bluetooth technology is a powerful expression of our mission to continue as a catalyst for innovation in the industry. Bluetooth has been adopted by many developers and manufacturers that their choice of connectivity solution for . The IoT will add new features we will further solidify Bluetooth soon as the backbone of the IoT technology. "- Mark Powell, executive director of Bluetooth SIG
In 2025, estimates call for IoT market to be valued between $ 2 trillion and $ 11.1 trillion, which means there is great potential there for Bluetooth. The Bluetooth SIG will be updating its new Bluetooth Developer Studio, and others programs designed to get the developer support will be updated to include the new functionality. With the improvements, the increased capabilities of Bluetooth will be seen in smart homes, industrial automation, services, infrastructure, location-based and intelligent.
Source: Bluetooth